Home
Film
The Wolf of Wall Street
The Wolf of Wall Street, cast e trama del film
The Wolf of Wall Street è un film del 2013 di genere Crime/Drammatico/Commedia, diretto da Martin Scorsese, con Leonardo DiCaprio, Jonah Hill, Margot Robbie, Matthew McConaughey, Kyle Chandler, Rob Reiner. Durata 180 minuti.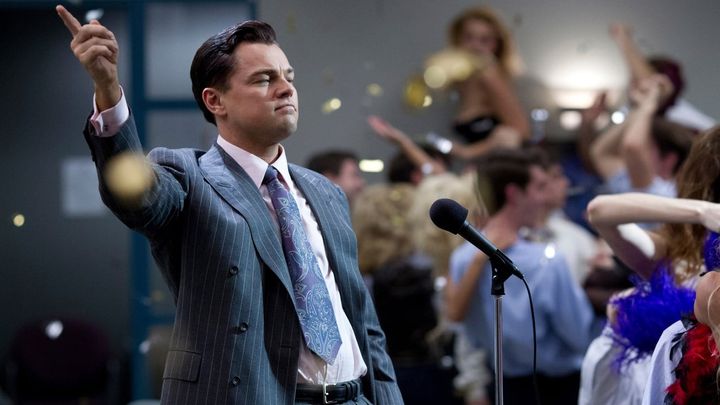 Trama The Wolf of Wall Street
Basato su una storia vera, The Wolf of Wall Street segue l'impressionante ascesa e la caduta di Jordan Belfort (interpretato dal tre volte candidato all'Academy Award® Leonardo DiCaprio), il broker di New York che conquista una fortuna incredibile truffando milioni di investitori. Il film segue la folle cavalcata di Belfort, un giovane "nuovo arrivato" a Wall Street che si trasforma via via in un corrotto manipolatore dei mercati e in un cowboy della Borsa. Avendo conquistato rapidamente una ricchezza enorme, Jordan la utilizza per comprarsi un'infinita gamma di afrodisiaci: donne, cocaina, automobili, la moglie supermodella e una vita leggendaria fatta di aspirazioni e acquisti senza limiti. Ma mentre la società di Belfort, la Stratton Oakmont, è sulla cresta dell'onda e sguazza nella gratificazione edonistica più estrema, la SEC e l'FBI tengono d'occhio il suo impero contrassegnato dagli eccessi.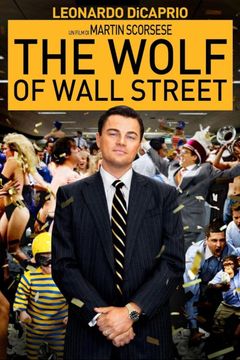 Crime / Drammatico / Commedia


Trailer del film The Wolf of Wall Street
Ti potrebbero interessare